Join us for the free monthly Meniere's Community
​Support Group
One of the hardest things about Meniere's Disease is trying to find triggers and dealing symptoms, while at the same time dealing with work, family, society that doesn't understand.
While there are some good articles online, there is a serious lack of support for us - we spend a lot of time completely alone and afraid.
Because of this, I started a free monthly Meniere's Community Support Group that meets every 2nd Monday each month at 7 pm CST.
Go here to see what time that is in your time zone.
This group will always be free.
​I'd love for you to come join us.
We talk about managing stress and anxiety, noise and social issues, family, work, nutrition - the day to day stuff we have to deal with in this condition.
We give each other the support we deserve.
You don't have to know anyone there, and you don't have to talk if you don't want to. You can just come and be with other people who understand what you're going through.
The meetings are live online. I email you a link to join the meeting. It's like we're all in a room together, talking about what issues we have and supporting each other.
Even though the monthly Meniere's Community Support Group is free, I'm having people register so that we know who is in the group.
To register, just put your name and email in the box below and I'll send you the link for the next meeting.
​
Contact me
if you have any questions or concerns.
​
Powered by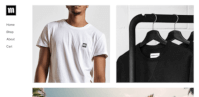 Create your own unique website with customizable templates.