I don't worry about my nutrition anymore. I use a program that cleanses toxins, provides 2 organic meals a day. Plus complete, real-food supplements.
I feel better than I've ever felt. Ever.
That doesn't mean you'll see the same results. This is a nutrition program - it doesn't cure or diagnose or treat anything.
The body, though, can do amazing things when it gets what it needs.
This program works.
Here's what It will do for you:
It supports mental clarity, memory and attention span. Provides sky-rocketing Energy.
More energy and clearer attention span means reduced anxiety, more solid confidence and independence. You'll sleep better with less worry.
It makes your life easier because there's less cooking, less grocery shopping. The "food" part of your life is taken care of for two meals. Only 240 mg of sodium per meal.
On dizzy days when it's hard to keep things down or make a meal, you don't have to starve. This will help keep your energy alive.

It provides 2 meals a day. The meals are 100% organic protein shakes in Dutch Chocolate or French Vanilla. They have all the nutrition you need for a meal, and they're more filling than most other meals.
Powerful, clean, trustworty nutrients.
It supports your body in removing toxins at a cellular level. Toxins are triggers.
It's a high-end nutrition system at an affordable price because money you used to spend on food that didn't serve you is now relocated to food that actually works. Costs $5 per meal. Cleansing and vitamins are included.
It's Not for Everybody
This is a nutrition program. It's for people who are ready to make fast, positive changes in their physical well-being. It's not for people who take a few vitamins here and there and hope things get better. This is the real deal.
It's an easy program, though. Lets you spend time doing other fun stuff, instead of standing at the grocery for hours, worrying about what's safe to buy.
Anyway, if this is you, I want you to shoot me an e-mail. Say "Krista, I want more info on the program." And then I'll send you the information:
You can also
call me anytime.


Oh Yeah -

There's a 100% money-back guarantee. If you don't like it, you can get rid of it :)


p.s. Each day that goes by when we're sick is a day stolen from us and our family. You can take some money and use it to feel better, or keep the money and feel the same.

Feeling better, though, is winning extra free-time, like those times we didn't have to go to school because it was snowing outside.

I wish you happy, healthy days.

Krista




These statements (appearing on this Web site) have not been evaluated by the Food and Drug Administration. They are not intended to diagnose, treat, cure or prevent any disease.


Powered by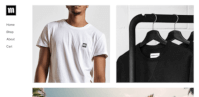 Create your own unique website with customizable templates.