We Live in a Toxic Society.
How well our body navigates symptoms - how long attacks last, how often they come - depends on how well our immune system works.
We can change our immune system's behavior by changing it's environment. Increasing toxins and stress makes the immune system function poorly, and we're sick more often. Removing toxins and stress heals our immune system, and it does what it's good at - defeating sickness.
The problem is that there are 200,000 new chemicals around us that didn't exist before 1950. Most of them we can't see or taste or smell, and we have more mysterious illnesses than we've ever had before.
Meniere's Disease is one of them.
These toxins enter into our body through our food, air and medications, and they teach our cells to attack each other. It's called autoimmune dysfunction.
Many people think that Meniere's Disease is influenced by autoimmune dysfunction. That's why we're prescribed steroids; they shut off the immune system, which shuts off the pattern the body's presently in of attacking itself, which seems to relieve symptoms. For now.
The truth is that we can permanently bring back the immune system to it's natural optimal state, just by changing it's environment.
But if we do nothing about our immediate surroundings - the foods we eat, the stress we feel - what the body has to work with to heal us - it's easy for Meniere's to move to another ear. It's also easier to get other autoimmune disorders, like lupus, diabetes, cancer.
Like an organism adapting to a new world, we can change our internal climate to one that remembers how to heal. We're all very strong inside.
That's what I did, and it worked.
Just as I adapted to a harmful lifestyle that supported disease, my body adapted back to a healthy one, and regained it's power to fight off Meniere's.
I'm going to tell you exactly what happens to us in an autoimmune disorder, and them I"m going to tell you what to do about it.
What is Auto-Immune Dysfunction?
If we grew up believing that the sky was red because everybody said so, the sky would be red, not blue. Who would know any different? In autoimmune dysfunction, this is how cells learn to attack the body. One by one, they're reprogrammed to a new way of thinking.
The more toxins we have in our body, the more work we have to do to get them out. It's like having to hire a huge trash-pickup force because everybody suddenly put out an extra 5 bags of trash on the sidewalk. It has to go somewhere. Next thing you know, you can't get to work because garbage trucks are in the way.
If this happens in our cells, they take on the same hyper activity. This means high inflammation (too many garbage men) and autoimmune disorders (trash isn't picked up, but your new car's gone).
When toxins get past our body's main defences, they change identity and influence other cells to do the same. They can change your DNA.
What Every Meniere's Sufferer Ought to Know about the Immune System
Our bodies adapt to toxins, just as we adapt to new environments, work, and home life. If you have to adapt to a stressful environment where people are uncaring and rushed, you'll also feel rushed, stressed, and not have room in yourself to care as much as you used to. This is what our cells do to keep up with an overloaded immune system.
As they adapt to toxins around them, cells pass on instruction to new ones coming down the line: "Hey white blood cells, there are extra toxins in here, make sure there's enough of you to fight them off."
These trillions of cells do as they're told. But here's the thing - what they're told to do depends on how they adapt to what's coming at them. If there are lots of toxins, poor nutrition and stress, the body responds with inflammation. The more inflammation, the easier it is for diseases to develop, and the harder it is maintain a healthy immune system.
That means longer recovery times for Meniere's attacks, and more frequent and terrible attacks. Ask your doctor if lowering inflammation lessens the severity of attacks. It does.
Organic nutrition, exercise, and less stress lower inflammation. It's like magic.
Here's some further reading about the connection between Meniere's Disease and autoimmune dysfunction:
http://www.hearinglosshelp.com/articles/aied.htm
http://www.ncbi.nlm.nih.gov/pubmed/1825685
Knowledge is Power
If it's possible to feel better by helping the immune system, it means we can shift our thinking to a place of power - we used to be helpless and dependent, but now we can take our own steps to feeling better. It's a game-changer.
New science says that if we take away toxins that our body has adapted to in a negative way, and add positive nutrition and emotional balance, the body will re-adapt to our inherant well-being.
This is the old way of thinking
: accidental disease = doctor = medication and procedures.
Here's the new way:
body's adaptive nature = power to get it adapting toward well-being by adding nutrition and removing toxins.
To do this we remove what doesn't work and replace it with what does. All we have to know is where to begin.
Treating autoimmune disorders
These statements (appearing on this Web site) have not been evaluated by the Food and Drug Administration. They are not intended to diagnose, treat, cure or prevent any disease.
Powered by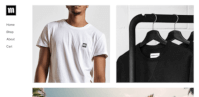 Create your own unique website with customizable templates.