​How Does Anxiety Affect Meniere's?
Just like sodium and water balance are important to help improve symptoms, the amount of stress or well-being we feel has a direct connection to how good we feel physically.
The more relaxed we are, the more open our ear is, and the more it's able to balance fluids on it's own. The more fear we experience, the more constricted the blood vessels and circulation become. Constant stress stops the immune system from keeping us healthy.
That's why it's important to know how to create a sense of well-being within ourselves, that we can call on at any time.
This gets tricky because Meniere's Disease creates anxiety.
It isn't just a fear of attacks.
We feel like we can't safely be anywhere at any time. It's hard to listen to what people say, it's hard to pay attention to what's going around us because of this driving fear. We don't know if we're going to be able to walk tomorrow and for how long, and it gets worse each day we don't have a solution that works.
​
I'm going to explain what causes anxiety, and how you can lower it, starting today.
Anxiety is Caused by Conflicting Thoughts & Emotions
The fear Meniere's Disease brings has a deep psychological impact on our sense of physical safety, our sense of contribution in the world, and our self identity.

To navigate this fear and heal, we try to think certain thoughts and feel certain things. We do this inside our heads, because this anxiety is hard to talk about to others.

We try to stay positive, then we have a bad day, then there's the guilt of not staying positive, the new mantras - all of this going on at the same time there's an immediate constant fear of not being able to do simple things that everybody else can do.

All of these fast, competing, conflicting thoughts and emotions are what causes anxiety.

The conflict look like this:


What we want vs the way things are;

​

Who we really are inside

vs

who we're "supposed" to be;
The need for acceptance

vs

the fear of worst case scenario
​

Desire to connect with others vs a belief we can't contribute or connect
​
The more conflict and anxiety we experience, the more we crave acceptance, because it seems that if we could just accept our condition, we would feel better emotionally.

The problem with acceptance is that with Meniere's Disease, to achieve it, you would have to go against two important core needs: your need for safety, and your need for achievement and contribution.

You would have to be able to:
be ok with the possibility of walking out your door in the morning and ending up at the hospital by tomorrow afternoon.

be ok with that terrifying fear of being permanently beaten and disabled. And "still be positive".

​
This is even harder for Meniere's people because a lot of us are high achievers, and we've lost an important part of ourselves to this illness - that part of us who was confident that we had something to offer to the world.
That's why it's so important to fulfill these needs while we move forward, so that we we have the confidence to get that acceptance.
​To find acceptance and remove anxiety, we have to know how to do two important things:
fulfill our need for safety & security;
fulfill our need to achieve, contribute & move forward.
​​
Here's the Good News.
Here's the good news: the human brain has a remarkable aspect we don't talk about enough: it doesn't require something to exist externally to be believable internally.
For instance:
If you think about yourself surrounded by your favorite things or people, something important happens in how you feel emotionally:
​
you feel more connected to who you really are at your core;
your heart rate slows down and you're less afraid
We can shift how happy or sad we feel
by taking actions we believe in, just like spending only 5 minutes each day on your kitchen gives you a sense of accomplishment.
That's why I say:
You can experience security inside of you, even if you have Meniere's. Rebuilding your sense of security is as simple as trusting yourself to follow through on something simple.

​This is because just as most of the world can trust that when they get in the car, they will be able to get to where they're going, s
ecurity for Meniere's people is in knowing that when you decide to journal for 15 minutes in the morning instead of reading articles online, you get more confident in who you are as a person. This trust creates security and safety and predictability that grows.

​You get to choose these actions you do every day. Your choice in actions combine to form your plan.
Having a plan creates safety. Knowing someone will always be there for you creates safety. So does moving forward on what you believe in.
When you put your foot down and decide that
"No matter what, I will (be, do, believe)", another important thing happens: you recreate that sense of achievement and follow through that is at the center of our self-confidence.
You can start reducing Meniere's anxiety right now
As we honor and accept and forgive ourselves, we also create small plans that we commit to. This heals that part of us that craves contribution, continuity, improvement.
You'll find that acceptance and self-respect increase quickly when you follow through on your simple plans. Trust in one's self automatically creates security and contribution.
Keep making the plans smaller and smaller until you can stick to them. You can make bigger plans later.
Remove anxiety by:
Following through on simple goals. The more you follow through, the more confidence you have, and the less anxiety;

Practicing honor & respect for yourself in your present experience (YOU are not Meniere's!); Journaling is a great way to do this.

Staying true to personal boundaries - give yourself permission to say no & surround yourself with the right kinds of people

​​.
If you combine acceptance and honor of yourself, along with respect to your sense of contribution, achievement and follow-through on simple plans, you have a whole lot less anxiety.
---
If you want more help, daily inspiration, and support on how to manage Meniere's
The emotional side of Meniere's - the psychological, spiritual, mental, personal way this thing affects us isn't talked about enough.

It can feel like we are solving a huge problem all by ourselves.

If it would help you - I send out daily emails to my list for support, inspiration, and how to think about successful management of Meniere's.

They come each morning before you wake up, to remind you that you are not alone.

​If you want this, just put your email in the box below.
​
Remember that Meniere's is just a name for a collection of symptoms.

​You can do this!


Powered by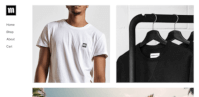 Create your own unique website with customizable templates.