1 on 1 Mentoring for Meniere's
When I was first diagnosed about 6 years ago I couldn't even think about multiple doctors, heavy decisions, what to eat, because I couldn't get two things done on any given day – I had too much anxiety and loneliness.

I was struggling through 3-4 episodes a week. I was in a vacuum. I couldn't pay attention to people I cared about. The only thoughts I had were tense worries: was I safe to drive, could I work, would somebody be there if I couldn't walk.

One time I was at work by myself and couldn't move my head for three hours, and I sat there clenched and afraid because I knew I'd be sick. It's really bad when you can't stand up or walk and you have to crawl to the toilet. Finally my boss came in and walked me out, drove me home. Took me up the elevator to my apartment. I didn't move for another 8 hours. I cried.
​
If my ear felt good I was happy and had hope of the disease going away. If my ear didn't feel good I was miserable and self-absorbed. This roller coaster was the only thing happening in my life. I could barely even stay out of bed. I spent two to three years this way
​It's not just you.
People with Meniere's Disease suffer constant anxiety and hyper focus, wondering what they did wrong on a bad day, terrified of getting worse, and what will happen next: "What if I never get well again?"
​
Under the weight of this stress and anxiety, we rush to find out what's wrong, to heal it. We see the Ent, the neurologist, the general practitioner, and sometimes the emergency room. We hire chiropractors, naturalpaths, therapists – anything just to make it a little better
​How do you get over this and get back
​to your life?
The thing with Meniere's Disease is that it's 2-sided:
The recovery side – the doctors, nutrition, lifestyle changes - what you do,
The environment side – family, work, amount of anxiety or hyper focus, access to support – how you feel emotionally.
​You can't find what's wrong with you and heal it in a state of constant anxiety because important decisions are made from fear, not clarity.
​But when you have a supportive environment of encouragement and stability along with a clear plan for managing doctors, creating successful lifestyle changes, and reducing stress and anxiety, you can make huge consistent improvements in physical health and well-being.
​
​There was a turning point for me.
I finally got to a point where if I didn't find a way to help myself I would literally be homeless. I had terrifying images of being woken up in the afternoon to be evicted out of my apartment. What if I was having an Meniere's attack when they came to kick me out?
I kept thinking that if I could just manage the anxiety and learn how to feed myself, surely I could learn my triggers and reduce symptoms and start trusting myself again.
So in the times when I felt well enough, I researched and tested foods and how to think and feel.
I asked questions like:
How do I find safe foods that keep sodium levels right, but also give me extra energy?
How do I keep my mind right when people around me are stressful?
What do I do when I feel anxiety and depression?
​Over time I learned where anxiety comes from and what to do about it. I learned about nutrition so I could feed myself at home and also when I was with other people. This gave me control over every part of my physical and emotional well-being. When I could trust that I had control over my life, I went to school to help other people regain control over their lives.
A New Way to Look at Our Condition
The old pattern of what we do when we feel sick – first we experience symptoms, then we see the doctor, then we take medicine – this doesn't work anymore because we never get to the most important step – feeling better and healing. Instead we get stuck in a terrifying cycle of symptoms and fear without ever feeling any true sense of control.

Success with Meniere's Disease is about a new way of total lifestyle management – looking at doctors as advisors, knowing nutrition & stress reduction, getting support & connection with others. It's about becoming the new you that navigates along a path you choose, instead of getting taken over by uncontrollable thoughts and symptoms.
​
Once you become this new person, your new normal – you stop being a victim and act with ownership over your life
​
You deserve to have control over your life
​as you define it.
Doctors, your job, and even your family may not see what your truly capable of. By helping you unravel all of the confusion and anxiety of finding the right path to recovery while providing you the go-to support for your personal Meniere's path, I help you open your natural ability to find the right solutions with clarity, not fear – moving you toward better health in the fastest way possible.
​
So you can do what you're supposed to do – be with family, pursue dreams, work a successful career
​Free Consultation
If you are looking for 1 on 1 help for nutrition, lowering anxiety, or how to manage work, just fill out the form below for a free consultation.
You can do this.

Krista
---
Client Stories
Krista helped me navigate through a very difficult time. She offered an objective view and encouraged me to self heal and get back on track to recovery, something traditional health care systems fail to do. " – Client from Nevada, USA
​
"After working with her (Krista) I learned what my new "normal" was. I learned how to do things differently, and that I wasn't alone, and that Meniere's and its consequences weren't my "fault." I learned how to deal with other people's reactions to my health, and I learned acceptance OF Meniere's (a hard thing to come by ). I learned how to get up every day, and not give up. And on days I found it hard to have hope, Krista held the hope for me until I could see it once again. The doctor told me all about controlling sodium, resting properly and lowering stress……but I attribute my biggest successes to my work with Krista…..another traveler on this road who was/is walking it too." – Client from California, USA
---
About Me
Krista Simurdak has been working with Meniere's sufferers since 2012. She specializes in stress management and lifestyle improvements and focuses on the client's natural ability to help themselves.
​
She has written multiple articles about Meniere's Disease and helps people through Facebook, 1-on-1 and group coaching.

​
---
Powered by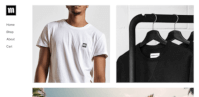 Create your own unique website with customizable templates.