I don't think about Meniere's Disease a whole lot. I go on vacation and don't worry about having an attack on the plane. I go on a long road trip and just look forward to it.

4 years ago I didn't know how I was going to make it through the next day. I didn't know how to live. I didn't how to eat, how to think, who would be nice to me. 


The more we feel like we can't control our own life, the more strange and lonely we feel, left out, like we were singled out for trouble.
And the more attacks we get.

You might be saying right now, "How can I get to a point where I feel okay? Am I crazy?"

I remember when I left the doctors office that first time, and I was told to make something they call "lifestyle changes". 
Or "avoid things that cause attacks".



Since I didn't understand what caused my attacks, I started avoiding anything that I was certain would cause an attack, anything that I was afraid might cause an attack, and everything altogether when I felt a little fear. Fear is what tells us we're in danger.

It wasn't long before I was secluded in my apartment with the phone turned off. As you might expect I lost contact with my family and my friends. I was in a place that I call the Hole. Afraid to move forward because something bad might happen.

When you're in the Hole you can't see outside of yourself, and other people can't see in to find you. You spend your day with all kinds of scary thoughts. The only company I had was the fear, the scary thoughts, and awful dizzy spells, which increased because I wasn't taking care of myself.

I spent a couple of years here.


The Meniere's Survival Cycle

What do you think about when I say health? Do you feel healthy is something you see on a commercial and wonder if everybody experiences it except you?

Almost everyone who gets this condition gets stuck in a cycle composed only of symptoms and doctors and medication and fear. I call this the Meniere's Survival Cycle.

While everybody else in the world is on the outside, doing what they want, people stuck inside the Meniere's Survival Cycle only live through their symptoms, the doctors, and their medication. They can't focus on anything else because every thought is generated by fear.

One of the things that surprises me most about us humans is that our happiness is not dependent on what happens to us.

Just take the Austrian phsyciatrist Viktor Frankl, who decided to stay with his parents, instead of going to America during World War II. He wanted to be there for them, to try to protect them when they were all sent to concentration camps.

During is experiences in prison, Dr. Frankl made startling discoveries about the possibilities of the human spirit:

"Everything can be taken from a man but one thing: the last of the human freedoms—to choose one's attitude in any given set of circumstances, to choose one's own way."
― Viktor E. Frankl, Man's Search for Meaning

It's with him in mind that I started to crawl out of my lonely apartment and make the changes that I needed to become who I am today – confident, focused, energetic, stable.


Crawling Out of Bed

I had a big job to do: I smoked 3 packs of cigarettes a day, drank a pint of vodka every day, and ate nothing but cheese and pasta. I'm not kidding. I stayed in bed a lot. I watched 4 or 5 movies a day on T.V.

I'm thankful that Meniere's Disease is the only diagnosis I got when I finally went to see doctors.

In the beginning of my lifestyle changes, I had to start small. Something I was certain I would be able to do - because between you and me, I was terrified – was to eat a salad two days a week instead of pasta.

The drinking and smoking were security blankets for me, because I also didn't know how to think good thoughts.



Immediately I noticed that I was a little bit clearer in the head in the morning on the days I'd had salad the night before.
All the while I was making this tiny little change, my sub-conscious brain was becoming sweet on that slight sense of well-being I felt, because I was proud. I was finally taking action in my favor, and not in the favor of disease.


This right here is the secret to changing your lifestyle – start small and let it become attractive, and then you naturally want to do more. You build momentum and hope from the smallest things, and that brings results.


Our Brain on Positive Change

I thought "Well if I can do that, surely I can walk around the block a couple of nights a week. So I did that and I felt even better. About myself really.

I kept making little changes until I got the courage to quit smoking and quit drinking. Tell me you're proud. In order to do this I had to learn how to think good thoughts. I did a whole lot of work in this arena. If you want to know the secret to happiness, it's knowing how to control your mind no matter what is going on around you.

My conference skyrocketed, and it became natural for me to be around other people.
And I rebuilt my relationships. 


Do you see how tiny little steps can move mountains?


The kind of confidence I'm talking about is the confidence we can have even during chaos. It lasted through all the attacks I had out in public and at work during this time, because once I could really see how much I had improved, I knew that I would some day lead a good life again.

I began seeing a powerful relationship between how I treated myself in thought and action and what would happen to me with my Meniere's Disease. I took notes on this and used them to build my life so that I would have as few attacks as possible.
It worked.

I became so secure inside that it became easy to stay true to my new life no matter what anybody else said.


Leaving the Old to Get to the New

Now I will tell you there was some back and forth going on here. There were weekends I bought cigarettes to relive the old days. Like a lot of people, I thought if I gave up my addictions I wouldn't be cool anymore.

You have to go through the leaving of old ways to get to the arrival of the new ways. You don't know what the new life looks like yet. You just have a belief, and a road map that you create. It's kind of spooky to leave the old way. Mostly that's because every time we choose to do something new, our brain gives us a little grief over it through fear. Once you know that you can just keep going anyway, like it's the most natural thing in the world.

If by any chance you are where I was, I am telling you that your future self sees where you are right now, and is waiting for you. All you have to do you start walking. This is lifestyle. This is designing a new life.


Sometimes I think doctors don't have a whole lot of hope for us either, so they tell us to make "lifestyle changes" as we walk out the door, as if it's just something nice they say to give us some feeble sense of control.

But a new lifestyle is a plan for living. How you design your life will determine how much courage you experience and and how powerful you are.

And how you use the relationship between how you think and act and how that influences your Meniere's symptoms will determine how much better you feel the next time you're looking back on the previous year of your life.

Where will you be?

Powered by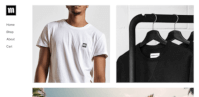 Create your own unique website with customizable templates.