Most people will always be stuck on that wheel, running and running, but never getting anywhere. They'll be there doing the same running 10 years from now, just as they are today.

You see them as angry and rushed drivers, bullying people on the road. They're the ones at the grocery store, glaring at people who are in their way.

I've been that person myself.

But I've learned a lot from struggling with Meniere's.

I know that every day I'm building albums of memories that I'll look back on in my future. I want to be proud of them.

If I'm rushing around all the time, I can't see or feel anything. Or remember anything.

When I'm 90, that's what I'll be doing, full time. Looking back on memories.

You've learned a lot about stress too. We know how much it hurts, more than other people do, because with us it's a live or die situation. The more anxious we are, the more we have to stay in bed with an attack.

But this isn't going to happen today.

Today I'm going to add another tool to your Meniere's toolbox. It will be our little secret.

I'm going to show you how to place a guard between you and the noise coming at you, have it divert the stress, so you don't have to deal with it.



Powered by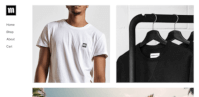 Create your own unique website with customizable templates.