You may think I'm crazy, but our language has a negative connotation to words we use when we want to move ahead in life. Words like discipline and commitment.

See if this sounds familiar:

"I need to watch my salt content but I lack discipline." "I really need to work out every day, I wish I had motivation".

I looked up the word discipline on dictionary.com, and I found words like regimen, military, drill, correction, punishment.

How does this sound:

"Hey I started a new training regimen. I'll have punishment inflicted on myself for correction if I don't do it right."

If you're good in school, you're a nerd; if you're in shape, people say "I wish I had your motivation". Discipline has a reputation for something those "other" people do. Something we can't do, because we lack discipline, need motivation, don't know how to commit.



There's a stigma in personal growth that filters down into how we talk to ourselves. What we're afraid we'll become and what we'll miss out on stops us from being who we want to be.

Knowing this and shifting my logic saved my life.



Here's the truth:

Happiness isn't some far-away place we get to if we think the right thoughts. It generates itself by taking small steps toward a chosen goal. For us Meniere's sufferers, the goal is just to feel better and be able to go to work.

Discipline means that nomatter what we do or don't have, we're successful because of these small actions. It means being independent from what happens to us because there's this confident voice inside guiding us along our path.

It's a feeling of being unstoppable. The win of all wins. It's what they call transcending environment. All the heroes have it, and we can too.



My first steps

I learned all this because it didn't seem right that my destiny was living a life of sickness. I had a yearning inside.

I started taking one step. Something small, like drinking a glass of water when I got to work. Then I made other steps, like doing a yoga class.


The important piece here is not the step; it's the taking of the step, and watching them all add up to trust and confidence and ownership over one's life. All small steps are successes.


Motivation is a sham

The trust in ourselves to take these small steps is what other people call motivation and discipline.

There's no such thing as motivation, We do things we want to do when we're ready.

Discipline is being ready to take steps toward one's intentions. It doesn't take away freedom, it creates it.

Nobody can promise to feel the same "motivated" way every day, forever. It goes rather like this: I promise, no matter how I feel, I will stay true, and take action on a series of beliefs.

Belief systems in marriage are negotiation, communication, loyalty.

Belief systems in personal growth are respect for ourselves and a mark of the dreamer - seeing a point in the distance and imagining being there. Believing it exists for us.



The human spirit tends to rise.

If we replace the word discipline with the word follow-through, it takes a bad thing we have to do and changes it into a thing that we want to do. Everybody likes follow-through.

Anyway, what are your thoughts on this? Is it easy to get yourself to do things?

Powered by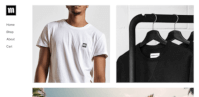 Create your own unique website with customizable templates.