There's a belief that's running rampant in our Meniere's community that is harming our potential to lead a life that we choose:

"Our condition is not curable, and there's nothing we can do about it."

"Meniere's sufferers can't take control in any aspect of their lives."

This belief keeps us in a state of constant crisis.

Here's the thing:



We are always making decisions that affect our health.

"Should I do this or that? Which will make me feel better"?

"When is the best time to take an appointment, when will I feel the best?"

As long as we are making these decisions, we are heading toward a goal.

The goal may not be to make our condition go away.

It might be to balance family expectations with our own needs, to balance the work we do with potential stress, to make time for play the next time we feel better.

I remember when I was unable to do simple things like go outside for a walk. It was 2 or 3 years after my diagnosis before I had a belief I was able to do anything but survive.

I was in a state of constant crisis.

As I write this, I have not heard of a "cure" for Meniere's Disease. Some people are able to relieve their symptoms, and some people are not.

But simple coping skills I learned made it possible to leave the house. They brought me to a place where I now know how to work with my Meniere's patterns and live a good life.

It was hard in the beginning. A lot of times I thought it would be easier to give up trying to lead any kind of a normal life.

This thought I said to myself helped me:

"Self, if you're making any decisions at all, you're moving toward a goal."

And I kept refining my decisions, clarifying what I wanted, and over time I achieved something I didn't think possible:

Satisfaction with my life no matter what happens.

How about you?
Powered by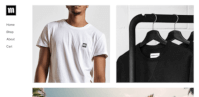 Create your own unique website with customizable templates.