Whether we make positive changes to support strength and progress or fall into fear, anger and depression depends in part on what kind of support we have from ourselves and from family. Here

are 4 little-known ways family can help Meniere's people help themselves.

1. Be that person to call

"in case I don't make it"

Anxiety is the worst part of Meniere's. We're afraid we won't make it to our destination when we're driving. We wonder how we'll make it through a work day.

The starting point to moving through this anxiety and gain courage to step outside our contort zone is to have a plan "in case we don't make it".

Be that person. Be the one called if your loved one is caught on the side of the road, or needs help getting home from work.

With the "in case I don't make it" syndrome solved, you're giving your loved one courage to take the next step and undeniable proof that he/she is not alone.

When we're not alone, we have more bravery to go farther than we think we can, bravery to accept ourselves and move out of sadness and depression.

2. Release yourself from having to understand




Nobody understands dizzy spells unless they have them.

You want your hurting family member to feel better, and it's hard to know what to do. But it's a lot easier, it takes a lot less energy, to be available for your loved one when you don't have to spin your wheels trying to demonstrate that you understand.

Show them you care, instead: "I may not know how you feel, but I'm here for you".

Any time we can shave off stress, guilt, and required emotions we reduce attacks because stress and depression are BIG triggers.

We know you care because of the physical help and emotional support you give every day.

3. Be an accountability partner

It's easy to feel so bad for a family member with Meniere's that we coddle them. We want to make everything ok.

But something has to happen - Meniere's people need to move away from victimhood, feeling sorry for ourselves, and get on with the business of adjustment.

That's lifestyle changes. That's courses in moving through anxiety and fear. That's taking bold new steps that used to seem so easy.

It can make the difference between quitting a job too early because we think we're weaker than we are, and following through on life and gaining all the cool results from saying "yes" to a journey.

A good family member supports these steps more than supporting the giving up. Respect works with recovery, always has.

One way to do this is to trade helping each other.

"I'll be the goto person for you if you get stuck, if you help me do something I want."

This way, we don't feel like a victim.

It's easer for you to be there, helping, because you know the help will be returned.

4. Remember the story of the underdog

The underdog is the one that everyone thinks will lose, but wins in the end anyway.

It's the one who wins by their own means. Underdogs reinvent the meaning of the win to suit their own terms.

A lot of getting through Meniere's Disease is rearranging the rules. Realizing moving slower is actually moving faster. Letting go of the overachiever's syndrome because it doesn't work for us anymore. Now we win using new-found wisdom of the fleeting-ness of life to engage and listen and care.

It's funny, things we learn from not being "as strong as we used to be" are valuable and can't be learned any other way. Remember how the underdog wins.
Powered by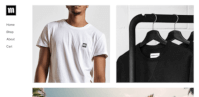 Create your own unique website with customizable templates.