Sometimes I try too hard and miss my mark.

Like when I'm reading and the words aren't coming through, i'm not paying attention. So I focus harder and harder trying to catch them. Weird.

I keep my eye on these times when I'm using pressurized mental focus because it can cause a spin. I relax my attention and go back into fun mode, where it's easy to remember and process things.

Today I want to share how I do this.




Where Does Hyperfocus Come From?

When attention feels forced, especially when you're doing something fun, you know you're under the influence of hyperfocus.

It's not the doing, it's the stress drive behind the doing that's causing all the trouble.

It comes from pushing through information overload. We focus harder to make up for a fear that we're losing mental clarity. Or concerns of a dizzy spell coming.

Funny, we think if we push harder, we'll prove to ourselves that we're ok, that we're good enough.

It makes things distant and unreal, like we're in a hole.

Am I Losing My Mind?!

Ever been with a group of people and you're not anxious really, just intensely focusing on what's happening, what's being said, you move your head suddenly and the room spins? Or is it just me?

In a hyperfocused state with people, moving suddenly can make the room spin.

All we have to do slow the race down a little, let up on the accelerator. It puts us back into the space where memories and abilities are right here and accessible.

You're not losing your mind, just focusing too hard.

We're Smarter Than We Think

It's ok when we're not on top of our game. Let it be ok, this "not being good enough anymore", That way, memory and focus aren't not blocked anymore, and natural ability comes pouring through. It was here the whole damned time.

Anyway, that's my take on it. What's your take?
Powered by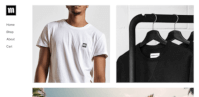 Create your own unique website with customizable templates.