One of the biggest challenges with us Meniere's sufferers is feeling like we are not as good as we used to be, and not as good as other people.

Society teaches us to feel this way by saying things like "survival of the fittest", "faster is better", "the strong survive".

So that when we think about creating a lifestyle that we like and want, it's really easy to get tangled up into feeling like we'll never get what we want.

None of this is true.





Think about the "normal" people in your life and see if they exhibit half the bravery you do by getting up in the morning and managing the highs and lows we face on any given day.

We don't have to prove that we're brave anymore. We don't have to show other people that were good enough anymore.

The only thing that we should think about is deciding what we want, and what action steps we take to get there.

This is the first thing I help my clients decide when I coach them.

What do you want?

Do you want an understanding relationship with family where you feel like you have the help you need but also feel like you are contributing to the family?

There are very simple things you can do to get there.

Do you want a plan for what you can accomplish during the week including any down time you might need, so you can feel like you are moving ahead in a way that actually reduces stress (and maybe a Meniere's attack)?

Maybe you want a simple strategy for handling a difficult person so that it doesn't trigger attack.

All of these things are worthy goals.

Realistic goals don't have anything to do with whether or not you are strong enough. Realistic goals are only goals that you are willing and able to follow through on consistently.

When we follow through on a goal we gain confidence and clarity and momentum.

If I lose courage to do the things I want to do, I set really simple goals to get myself back on track.

"Monday morning I'm going to go to the grocery store."

Or "I will take the trash out by Friday."

Now I know these are simple accomplishments, but I also know that when I accomplish them, I automatically increase my courage and my desire to take more steps.

It's how I access my inner power.

I encourage you to do the same today. Set up a couple of simple goals this week and follow through on them. I think you'll find that your confidence will increase very quickly.

Who couldn't use more confidence?

If you're unable to accomplish a goal because you have a dizzy spell, that's okay. All you do is say "As soon as this dizzy spell is over I'm going to accomplish that goal."

And there you have it. Instant superstar.


Powered by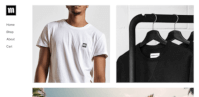 Create your own unique website with customizable templates.