Most people will always be stuck on that wheel, running and running, but never getting anywhere. They'll be there doing the same running 10 years from now, just as they are today.

You see them as angry and rushed drivers, bullying people on the road. They're the ones at the grocery store, glaring at people who are in their way.

I've been that person myself.

But I've learned a lot from struggling with Meniere's.

I know that every day I'm building albums of memories that I'll look back on in my future. I want to be proud of them.

If I'm rushing around all the time, I can't see or feel anything. Or remember anything.

When I'm 90, that's what I'll be doing, full time. Looking back on memories.

You've learned a lot about stress too. We know how much it hurts, more than other people do, because with us it's a live or die situation. The more anxious we are, the more we have to stay in bed with an attack.

But this isn't going to happen today.

Today I'm going to add another tool to your Meniere's toolbox. It will be our little secret.

I'm going to show you how to place a guard between you and the noise coming at you, have it divert the stress, so you don't have to deal with it.




I call it the Secret Method of Outsmarting Holiday Stress, in 3 Easy Steps.

While everybody else is going crazy this Holiday season, you and I will be cool as the organic cucumber.

This is how it works. We give our mind a map. On that map are circles, and each circle holds a piece of our Holiday responsibilities. Then we direct all stress to it. And then we let the map handle the stress.

I know this sounds crazy. But stick with me and I'll show you why it works.




First You Make the Map.

Take 10 minutes and draw a map like this one. It could be on a sheet of paper, or it could be a mind map from your phone (search mind map in the app store, they're very cool).


---

Add more circles if you want but don't get too detailed. We want it to stay simple.

You can hang it on the fridge to refer to, or (this is what I do) keep it on your phone to secretly peak at when you need a little stress help. Or just keep it on your mind.

This is not a to-do list. It's a way to keep your mind from agitating. The less agitation, the more you're in the moment.

So you have your map. Now I'm going to show you how to

use it.

How to Use Your Map

Here's what's interesting: It's not what we have to do that stresses us out. It's our thoughts and opinions about what we have to do that stress us out.

Think about it. If there's no dread, fear, or any other negative emotion surrounding what we have to do, we just do it, and we're in the moment.

Our new map is a holding bin for all of these thoughts and emotions surrounding the Holidays, so we don't have to worry about them.

For example.

If you wake up in the morning and you're thinking about what to buy for Thanksgiving dinner, fine.

But:

If you wake up not wanting to go shopping, dreading the crowds, feeling overwhelmed - then mentally say to yourself "all these thoughts about shopping go in the shopping circle on the map".
Now as far as whether there are crowds, and if you do get stressed out, then at the grocery store when you feel anxious, say "all of these thoughts about shopping go in the shopping circle".
If you're worried about having an attack and not feeling well enough to cook dinner at all, make a plan b, and then put all of that feeling into the "cooking" category. Now that it's in there - you mentally filed it - you're off the hook. Let it all just happen (as it will anyway).
Any emotion that doesn't neatly fit into one of your categories, these go into the "unexpected thoughts/emotions" category.
If a neighbor or a family member is upset and wants to pull you into a conflict, all of this goes into the "other peoples' emotions" category

Using the map like this is saying to stress (and the people who cause it), "I hear you and I have filed it away".

The map adds distance between you and what's happening around you. That distance is a protective cushion. When we're protected, we feel that it's ok to just be in the moment and not worry about things.

Let the Map Do the Heavy Lifting

If you know what to do with yours and others' emotions (and you do now), the physical stuff we have to do isn't very hard. In fact, it's fun.

If the tension doesn't go away when you mentaly file it, don't worry about it. Let it stay on the map, and let yourself feel them as you want to. Just remember you have a choice, and they're also on the map.

Don't worry about whether you've filed a thought or emotion in the right circle. The act of the filing is what we're after.

In the same way you say "my husband/wife is handling the shopping". Say "the map is handling this fear for me right now". Trust it, because what you're really trusting is your Awareness, and it knows no bounds.

Now take a moment and ponder this simple thought:

If you're the one who's center on the map, and all thoughts and emotions about the Holidays get filed on the map, who's the one doing the filing?


It's the invisible guardian, your Awareness. Your internal protector.

It's the one who sees you and the things that happen to you, as separate entities.

This is how the great masters of spirit become gurus. And it's how you and I can reduce stress in 3 easy steps.

We can harness this power of Awareness with the simple use of our little map.

You see, everything turns into a memory.

The warm evening sun radiating on everyone's faces as you say grace. The smell of neighborhood fires in the chilly air as you walk after dinner. The first snow.

These things happen every year, but so many of us focus instead on how rushed we are, how haggard.

Next year around this time you will look back on the memories you're going to build this week. And the week after. And Christmas.

Tell you what. If you build good memories this season, I will too. And next year we'll all be in a better place. Deal?

Happy Holidays.

Krista

p.s. Let me know in the comments below how your holiday's looking for you so far. I'd love to hear it. Take care.
Powered by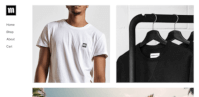 Create your own unique website with customizable templates.