Meniere's sufferers get special slacker's privileges. Other people should be jealous. Because while most of the world will go crazy trying to keep up with the Joneses, we, by virtue of the certainty of a Meniere's attack, will find secret methods to turn work into play, and feel fine about canceling appointments other people think are important.

We are hereby free for good from: proving we're good enough, being the "top producer", being smart enough, fast enough, always available for use, and any other variety of the overachiever's syndrome.

Let's talk about exactly how to pull back from this fast-paced world and learn how to rejoin it on our own terms.




Here's the truth: we're supposed to feel calm and connected all the time. Tasks are supposed to be non-rushed.

While most people will die not knowing how to enjoy the doing of life, you and I get to find the secret to enjoyable work, because we have to, in order to reduce attacks.

I'm going to share with you some under-the-radar tricks to managing Meniere's attacks by knowing how to slow down, while still being a functioning member of society.


Don't hate the fear

Roosevelt said "The only thing we have to fear is fear itself". I think he meant that fear is an advisor. It actually advises us how to live with less fear and anguish. If we push down the fear or run from it, it can't do it's job.

As Meniere's sufferers we're inundated with fear. We want to hide from it.

But fear also serves us:

• it tells us when we're doing too much.

• it cues us in to mental habits that aren't serving us - like fearing what other people think of us.

How often do you have the fear of an attack when you're relaxed and calm and doing what you love doing? Me? Never. I only get it when I'm stressed and overworked.

If you're worried about a dizzy spell coming, there's a good chance the fear knows you're overworking. Listen to it.

Listen to the body too. When I feel pressure in my forehead, it's because I'm working too fast. When I notice it I slow down.

The feeling of overwhelm is related to fear. If you notice feeling overwhelmed, avoid an attack by putting on the breaks before it turns into a dizzy spell. Who cares what the others think.

If you're out for errands for the day and get the feeling of being overloaded by people and traffic, and start to rush, go home and play, do the other stuff later. You've earned it.

Who's looking anyway?


Slower is actually faster

Have you ever noticed that when it doesn't matter if something gets done, then it gets done pretty fast? The more we chase something the more it runs away. The more we rush to get things done the longer it takes to do them.

But if we're relaxed and don't need to be finished, we seem to get a whole lot done. You can rest in your work this way. Because the only thing that causes stress is doing too much, going too fast, trying too hard. If you don't have these elements in your doing, your work is like play. There's no stress in play.

All you have to do is notice that you're in this hyperactive state and remember the dishes will get done exactly when they're supposed to.

And then think of your favorite experience.


Sleeping isn't the only way to rest

If you catch yourself in a high speed race and want to pull back, do the opposite of what you're doing.

People think sleep and watching tv is the only way to rest. But sitting or lying down for a long time is also stressful.

The opposite of stagnation is inspiration. Go to the art museum. Read a good biography.

You can take a break from the computer by doing yard work. You can take a break from running errands by sitting on the porch and watching the rain fall.

Rest is the not-doing after the doing. It's about emotional and mental balance.

Meditation and yoga are opposites of required activity. They are the ultimate non-doing.


How to escape that rushed feeling

When you notice you're feeling rushed and overwhelmed, trying to "get things done", follow the feeling for a minute. It will show up as a fast heart beat, a tight feeling in the abdomen or chest. Listen to it for a few minutes, and it will start to dissipate.

Then you can either continue resting or go back into your work with a little less intensity.

Remember: no one can make you do more than you think you should be doing. And you're right.

Thanks for reading.


Powered by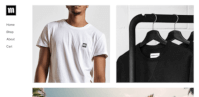 Create your own unique website with customizable templates.