That first Meniere's attack
​changed my life forever
​One night I was at a Mexican restaurant with friends. The table was packed, we were passing food back and forth, talking about getting older, all stuff we did when we were young. The margaritas were going down pretty fast.
All of a sudden I got quiet, like I do in a crowd of strangers, because I began to feel overwhelmed by the noise in the place. Like the volume was too high. I looked forward to leaving so things would slow down.
I felt this weight pushing down on my head, and it prevented me from getting up when it was time to go. This was my first experience with a dizzy spell, I didn't know what was coming, but I knew it would be bad. As I asked myself how many cocktails I'd had, the room started spinning, and I couldn't get up.
I grew up in Texas. Drinkers are supposed to handle their booze without getting sloppy. It took a few minutes of checking in with myself to admit that I could not stand up.
It's really embarassing to need help walking. Everybody was laughing at me. I was scared. I took small slow steps, being careful not to look up, hoping to get home fast. That first time I was in bed for 10 hours.
I used to be so cool.
One time I was at work by myself and couldn't move my head for three hours, sat there clenched and afraid because I knew I'd be sick. Finally my boss came in and walked me out, drove me home. took me up the elevator to my apartment. I didn't move for another 8 hours. I cried.
When I was little and thought there were monsters in my closet, I would clench up the same way, blankets over my head, waiting for the sun to come up, when I'd be safe again. This time there would be no parents conforting me when I got up. Only doctors.
I had never been to so many doctor visits
.
I got antibiotics, was told to wait it out, got more antibiotics. Finally I went to an ent who told me I had Meniere's disease. I had already lost some hearing. He explained that the plugged feeling and dizzyness happened because of a problem moving fluids through the ears. He told me to cut out salt, coffee, and booze (!!!). He put me on a diuretic.
I walked out of the doctor's with the experience too many people have, owning a disease with no cure. I stopped making plans with friends because I didn't know when I would be crippled with dizzyness. I worried about my job.
I began to live in a vacuum. I couldn't pay attention to people I cared about, the only thoughts I had were tense worries: was I safe to drive, could I work, would somebody be there if I couldn't walk. If my ear felt good I was happy and had hope of the disease going away. If my ear didn't feel good I was miserable and self-absorbed. It was the only thing happening in my life.
Something really cool happened then.
I lucked out and found a wellness doctor. He told me that we adapt to surroundings outside and inside our bodies. In moments of well-being, or comfort, the heart rate slows down, the mind works better, digestion improves. When we're not comfortable and unhappy and anxious, the body adapts to take care of itself - heart rate quickens, digestion shuts off, our mind feels cloudy or overwhelmed.
The same story happens in our cells. There's a constant play of change. The same way we lead the body to sickness through environment - stress and poor nutrition - we can guide it back to health - by less stress and more healthy nutrition.
This realization saved my life. I cleaned up my unhealthy nutritional habits, learned how to reduce anxiety, and began to walk away from the idea that diseases just "happen", and that we can't do anything about them. I removed myself from a victim mentality. I healed.
Here's what I do now.
Now, I help others with Meniere's and autoimmune ear disease reduce stress and clean up their nutritional defeceits. Doing so not only reduces ear symptoms, it helps guarantee that we won't get other diseases of the immune system. Like cancer, diabetes - bad stuff.
When I treated my symptoms by changing my environment (alleviating stress, cleansing toxins, and nutrifying), my symptoms disappeared.
The pages here are a pathway to health. They let you in on what worked for me. What's not here are diagrams of inner ears and complicated medical language: there's plenty of that stuff out there already.
In the process of changing how I went about my life, I pushed the ceiling of my personal fulfillment, something I may not have done if I hadn't been diagnosed with Meneire's disease.
Funny how things work out.
Krista
​
Powered by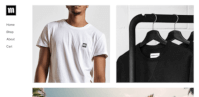 Create your own unique website with customizable templates.