THANK YOU!
The first email for the Stop Anxiety E-Course is ready for you.

You're going to find that small improvements in how you think will have a huge impact on how you feel.


---
By the Way...
I have a new program called the Meniere's Acceptance Club.
This club stays with you personally through your ups and downs with stress & anxiety, and it gives you complete empowerment over your emotional landscape.
Just as the naturopath, chiropractor and ENT are important to help you manage all aspects related to feeling better
physically
, The Meniere's Acceptance Club makes sure you can handle everything
emotionally.
It has weekly live strategy calls to help you navigate stress in your individual situations - like work, family, and internal thinking. People find original solutions to day-to-day causes of stress, at the same time they meet others who are interested in a healthy way to manage their thoughts and emotions.
It includes recorded downloadable interviews with other Meniere's people who live successfully and weekly Meniere's mindset letters that go deep so you can make sure you don't get taken over by stress.
I created the Meniere's Acceptance Club so that you could have:
Unshakable belief in yourself;
More energy & focus for things you want in your life, and less worrying;
More independence and self sufficiency;
Better mood;​
New friends who understand how how you feel;
A place to go when you feel down;
The Meniere's Acceptance Club removes stress and anxiety by:
Creating an environment of security, community & forgiveness
Helping you achieve peace internally
Showing you how to stop outside stress​
Powered by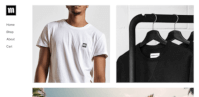 Create your own unique website with customizable templates.