Water helps manage Meniere's attacks
Having enough water is as important in managing Meniere's symptoms as having good nutrition and lowering anxiety.

It's not just about the quantity of water that's important, it about drinking it throughout the day to help the body continuously balance fluids on it's own.

I have clients whose symptoms became completely manageable when they started drinking water throughout the day.

So how much should you drink, and when should you drink it?


Water and electrolyte balance

The body maintains homeostasis by increasing and decreasing fluid and electrolyte levels between cells. When we have too much sodium and not enough water, pressure builds (that plugging we feel) and then a sudden release (the popping and dizziness) when the body rebalances. It's a cycle.

On the other hand, if we don't have enough sodium, we lose energy and the body can't keep up with biological processes. You see this with people who are so afraid of having too much sodium (I was one of these people), they don't eat enough and experience fatigue, difficulty in thinking, and depressing thoughts.

​Have you ever noticed that the more physical energy you have, the happier you are?

That's why it's important to have enough sodium while keeping it low (1500-2000 mg/day), but also have it balanced throughout the day. You don't want to have it all in one meal.

It's the same with drinking water. If we wait until we're very thirsty, then drink a ton of water, the sudden influx can cause the body to move fluids through quickly, like a tidal wave, to balance electrolyte levels. And it can cause an attack.

That's why it helps reduce attacks if we drink water throughout the day and stay consistent and balanced with sodium.



How much water should I drink?

A good goal for the amount of water is around 6-8 glasses. But even more important than how much water is the "when" of water. We're using water to maintain balance and stability in our body, so our body can ward off attacks the best it can.

It's best to drink water in between meals and not during meals. This is because liquids dilute digestive juices, and you want to get nutrients from food quickly and easily. Drinking water an hour or so after a meal hydrates you with nothing else in the way.

I suggest starting and ending the day with water. Drinking 1 or 2 glasses in the morning, 1 or 2 in the evening, and have a few glasses throughout the day. That's clean water, not tea, not coffee.

The easiest way to do this is to make it a habit, so that you don't have to think about it as much. I always have water with me while I'm doing other things. I grab a glass when I go out on the porch, when I sit down at the computer, and it's a habit. It becomes easy. If I need to go think about something, I think about it with a glass of water in my hand.


How water helps avoid Meniere's attacks

If you know your Meniere's cycle, you can step in at the beginning of it with water, and it will help minimize attacks. For me, if I wake up with fog, I know that the next step will be a plugged ear, and then the attack will happen when my ear unplugs.

I also know that if my ear never gets plugged, I don't have a Meniere's attack.

So I drink extra water in the fog cycle, 3-4 in the morning, depending on how bad it is and how much sodium I've had. I've had a lot of success interrupting a Meniere's cycle doing this. Maybe you can, too.


Water and sodium levels

The more water we drink, the less sodium we have in our body. If you're only having 1,000 mg of sodium a day and suddenly start drinking a lot of water (especially if you're on a diuretic), it's easy to run too low on sodium.

Stay between 1,500 and 2,000 mg a day, and drink good water. If you're under 1,500, be aware that unusual fatigue and lack of mental clarity are signs of too-low sodium. Check with your doctor if you experience this.

We have lives to live, and I don't always stay true to my water. Things come up, I'm out or something. But I do it most of the time. If I've had a few cocktails the night before I throw in a couple of extra glasses of water the next day :)


Water helps with stress management

People who go from drinking sodas and coffee all the time to drinking plenty of water experience a calm to the body. It's also easier to sleep.

Anytime our body feels balanced, we relax. Like being well-fed with good organic food and lowering stress, water helps keep us in a good mood.

Drinking enough water is an easy way to feel better, and it's free.
---
If you want more help, daily inspiration, and support on how to manage Meniere's
The emotional side of Meniere's - the psychological, spiritual, mental, personal way this thing affects us isn't talked about enough.

It can feel like we are solving a huge problem all by ourselves.

If it would help you - I send out daily emails to my list for support, inspiration, and how to think about successful management of Meniere's.

They come each morning before you wake up, to remind you that you are not alone.

​If you want this, just put your email in the box below.


Remember that Meniere's is just a name for a collection of symptoms.

​You can do this!


---
Powered by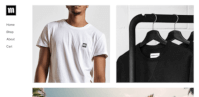 Create your own unique website with customizable templates.