Managing Meniere's successfully is about much more than giving up sodium.
We need to take back control of our lives.
What we eat, how we deal with family, our work - every part of our life needs care and a new way of thinking.
We can create a life that works at our own pace so we can stop being run over by a world that doesn't seem to understand.
A life that we are in control of, not our disease.
When you work with me I walk with you side by side to help you balance Meniere's Disease and get your life back:
1 on 1 help with the anxiety, fear and solitude - we meet every week to share the burden;

Custom plan for nutrition that fits with your and your family's lifestyle;

​

There's less strain on personal

relationships because you and I are solving them;
Your sessions are about your empowerment, no matter what your symptoms are;
It's like walking out of the doctor's office with your personal Meniere's coach.
If you would like to connect with me for a free consultation, click this link and fill out the form.
When I get it, I will contact you within 12 hours and we can schedule a free consultation where we will talk about how together, we can get your life back.

With your free session you can ask me any questions, talk about challenges, anything that will make your life easier.

There's no financial commitment when you fill out the form; it's just so I can schedule your free 1-hour session.

It's your choice if you want to continue with paid sessions after that.
Here's that form.
---
Testimonials
"Krista helped me navigate through a very difficult time. She offered an objective view and encouraged me to self heal and get back on track to recovery, something traditional health care systems fail to do. "

After working with her (Krista) I learned what my new "normal" was. I learned how to do things differently, and that I wasn't alone, and that Meniere's and its consequences weren't my "fault." I learned how to deal with other people's reactions to my health, and I learned acceptance OF Meniere's (a hard thing to come by ). I learned how to get up every day, and not give up. And on days I found it hard to have hope, Krista held the hope for me until I could see it once again. The doctor told me all about controlling sodium, resting properly and lowering stress……but I attribute my biggest successes to my work with Krista…..another traveler on this road who was/is walking it too.

​

Powered by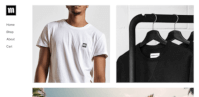 Create your own unique website with customizable templates.